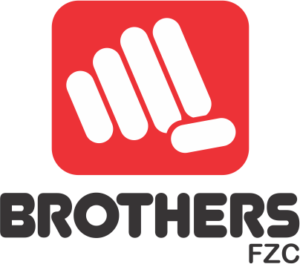 Progressive company located in Saif Zone in Sharjah Airport International Free Zone to provide systematic and strategic supply chain management solution includes comprehensive range of products and services.
BROTHERS FZC strictly adheres to a "Total Quality Management" in the performance of its operations. This ensures the efficient and effective processing of the policies and procedures that guide its operations. Our commitment to operational excellence ensures that we remain focused on our objective: "Complete Customer Satisfaction".
By engaging BROTHERS FZC, our clients are assured exceptional services from a company which works to understand each client's particular needs and use its large worldwide suppliers and manufacturers network to deliver high quality products and superior services and help its clients improving their long-term performance.
To Contribute and Support Industry development and growth.
To be the most trusted partner for Industrial Supplies in Africa.
We are a family that values diversity.
We always do the right thing, with precision, pace and passion.
We trust each other and have fun winning together.
We own and shape our future.
We create sustainable growth. For All.